Cakewood Creative Arts Presents: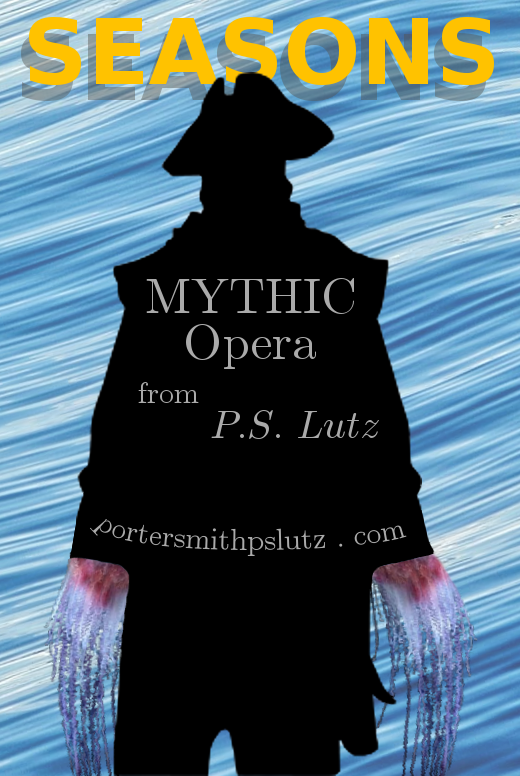 TBG Mainstage Theatre
312 west 36th street, New York, NY 10018
3rd floor
7:30 pm
---
 " A Mythic, Wondrous Cross Between Downton Abbey and Jaws "
- Birch Cross Review
" In Whimsical and Distilled Fashion SEASONS Makes Immortals Out of All of Us "
- Doc Law Above Ground
 Buy Tickets Here: 
Wednesday, May 16

th

 

Sold Out

Thursday, May 17

th

 

Sold Out

8 Tix +

2 Free!

May 16th 
 

Sold Out

8 Tix +

2 Free!

May 17

th

 

Sold Out
---
CAST GREETING
---
Blue Bottle

(Mythic Pirate of Calamity) |

Brian Dailey

Maria del Tiempo

(The Seven Seas) |

Lori Fredrics

King Winter|

Eric Folks

Queen Summer|

Shira Flam

Prince Spring |

Kobi Le

Princess Autumn |

Meirav Eytan

Sumter Sol / Vernum Nox

(Seasons' Gatekeeper) |

Porter Smith

Weather Vain

(Meteorologist to the Masses) |

Ellen Ko
Percussionist |

Chris Howard

Pianist |

Hunter Gibson
" America at Last Has Its Own Royal Family - The Seasons "  
- The Paean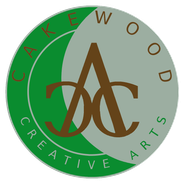 Personal note from the author and composer, P.S. Lutz:
Ah, Seasons' Gate, home of the royal Seasons family - King Winter, Queen Summer, Prince Spring, and Princess Autumn.  All are welcome, but few have ever beheld the threshold of the solstice and equinox...What happens when Weather Vain, the mortal meteorologist to the masses, discovers Seasons' Gate and begins a journalistic reign of terror?  Come find out on May 16th and 17th at TBG Mainstage Theatre in NYC.
 SEASONS Tickets: 
Wednesday, May 16

th

 

Sold Out

 

Thursday, May 17

th

 

Sold Out

8 Tix +

2 Free!

May 16th
 

Sold Out

8 Tix +

2 Free!

May 17

th

 

Sold Out
---
Excerpt from the February 20th, 2018 Interview with Doc Law of the stage quarterly, ABOVE GROUND
D.L.: Porter, how do you see the modern musical theater landscape?
P.S.: Dry, Doc.
D.L. (Chuckling): What will rehydrate Broadway and Off-Broadway, in your opinion?
P.S.: A sense of a Renaissance, over self-interest in the arts.
D.L.: Can you elaborate?
P.S.: When creative projects or people stay in the same position for too long, I believe that they can become less inspirational. Broadway is an institution even more than Hollywood, since there are only forty-one theaters, many of which are occupied unreasonably, for years and years. Having a show on Broadway should be a wonderful happenstance, not a goal unto itself. The goal in the performing arts must always be to forge beauty and meaning out of inspiration. If one has marketplace opportunity and success doing that, then he or she may have the chance to share further inspiration with a wide audience. The longest running show on Broadway, in my opinion, should be no more than two years.
D.L.: Are you formally suggesting musical theater term limits?
P.S.: To whom?
D.L.: To me at this moment.
P.S.: Having status in the arts has become almost everyone's goal, because that's where the money and the opportunities lie.
D.L.: Everyone but you?
P.S.: Being an artist is a privilege, a sacred path, a knighthood for me. Art is the cornerstone of every vital culture. I don't understand where status takes the place of service in that age-old dynamic.
D.L.: Is the American culture no longer vital?
P.S.: Is art the cornerstone of America? No, but that's why we have artists on the planet - to revitalize the culture constantly.
---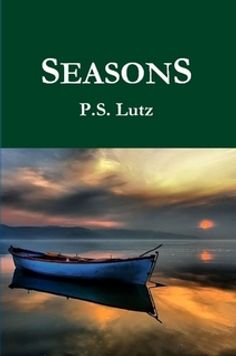 Tickets: 
Wednesday, May 16

th

 

Sold Out

Thursday, May 17

th

 

Sold Out

8 Tix +

2 Free!

May 16th
 

Sold Out

8 Tix +

2 Free!

May 17

th

 

Sold Out