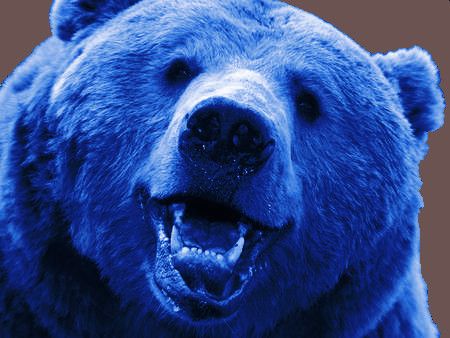 Question: As parents, how do we handle bipolar behaviors...agitation, suicidal leanings, etc. while maintaining our own sanity?  
Answer: Bipolar behaviors need to be acknowledged, counseled, and managed all the time, if they are symptomatic behaviors.  If, however, the behaviors are natural human reactions to trauma, shame, a feeling of inferiority, then they need to be honored.  Parents have to be good judges of the difference between bipolar symptoms and the direct symptoms a bipolar child is likely experiencing from the shock of another suicide attempt, the disappointment of failing to meet basic human goals, and the shame of being bipolar in a non-bipolar house and a mostly non-bipolar world.
     Part of normalizing bipolar disorder is relaxing into a collective understanding of it.  Parents and bipolar children all know what is going on.  If you are afraid of them or for them, then you are acting like people who have never seen a spider kill a fly.  Watching a bipolar struggle for good mental health is like watching a nature program where violent behavior is going on customarily between species.  We know things about animal behavior because we have studied it or witnessed it.  It doesn't bother us so much that cats hiss and scratch, that dogs bark and bite; we simply know what to do to normalize that non-human behavior, sometimes by backing away, sometimes by counseling our pets, sometimes by checking our own behavior as it might set the animals off.
     Bipolars need a tight leash and that leash has to be held by them at all times, if they are going to heal fully.  When everyone (friends, family, practitioners) is working toward exemplary bipolar health, then the language is a shared language of concern for what it will take to change bipolar behavior from symptomatic to non-symptomatic.  It's not an us-versus-them dynamic; it's an all-for-one-and-one-for-all dynamic that works best.  Fear interrupts progress for the bipolar and the support chain of friends and family.  Fires need to be put out sometimes and they are best put out by someone who isn't frantic.  If you start in a place of acceptance that your son or daughter is not normal, but a lovely bipolar human being, with great potential to live a beautiful existence, then it might get easier to fight for him or her and feel less like you are fighting against the bipolar and the mental illness.
     Acceptance is the hardest first leap for anyone with bipolar disorder.  How could it be otherwise?  Everyone else is managing life, relationships, studies, work and he or she is sitting in a hospital somewhere, wondering how to pick up the thousand pieces of the puzzle.  Patience, courage, determination will help the cause once acceptance has been reckoned.  There is no way to proceed positively, if the bipolar and the family simply want the disease to go away.  Families can break down and they also can become fortresses by the effect of unforeseen challenges.  These challenges come in all different forms.  My family dealt with an alcoholic father and a seven month hospitalized bipolar son back in 1986/1987.  Other families deal with untimely death, terminal illness, drug abuse, criminal behavior.  All families have their doses of distress.  Yours is quite particular right now and can be managed well, depending on your level of acceptance of present circumstances, your will to evolve collectively, and your ability to diminish fear of the known and the unknown.  It's not an easy task, but it is a possible one and one that will most certainly lead to a better life.        
 -The Blue Bear  
Follow Bipolar Blessing on Facebook